Game - Track and Field - Atari 2600 | Атари 2600 | A2600
584 games Atari 2600



---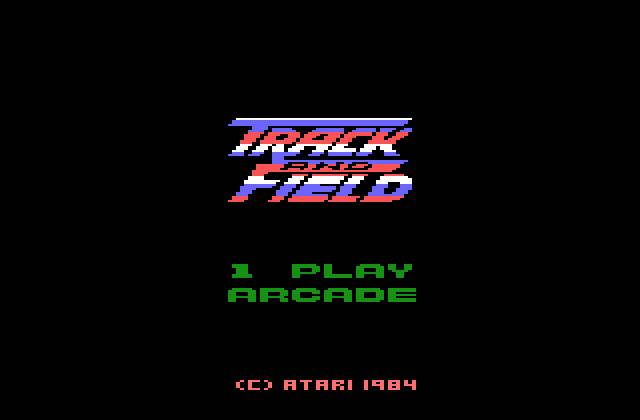 Track and Field
Atari 2600 - A2600
The official game of the 1984 Summer Olympics, Track and Field lets you or you and a friend compete in six classic Olympic events: 100m, long jump, javelin throw, 110m hurdles, hammer throw and high jump.
To launch into track & field, you need to move the joystick left and right as fast as you can. Or, you can alternate pressing the two buttons on the special controller that comes with the game. This double button-press technique is designed to help you recreate the experience of the original Konami coin-op version of the game. Pressing the joystick button or the action button on the dedicated controller allows you to jump or set an angle; when the button is released, allows you to jump or throw a spear or hammer.
Three difficulty levels are available: Beginner, Arcade and Expert. In order to advance to the next event, you must earn a passing score by winning the qualifying time or distance for that event.
---
GAME INFO
---
Game name:
Track and Field
Platform:
Atari 2600 (A2600)
Programmers:
Lipkin, Seth / Hugon, Jaques
---