Game - Winter Games - Atari 2600 | Атари 2600 | A2600
584 games Atari 2600



---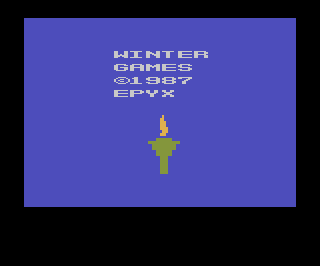 Winter Games
Atari 2600 - A2600
Winter Games is a sports video game developed by the company, released in 1985, based on the sports in the Winter Olympics.
Winter Games is a series of seven exciting competitions. Up to eight players can enter this international competition, each choosing a country to compete for (not two players can choose to represent the same nation).
The facility is to see your country to the top. You will compete in pure speed events like skating and in speed and control events such as slalom, biathlon, bobsleigh and luge. You will be able to test your skills against competitors in the distance and style activities like ski jumping and hot dog skiing. You will win by scoring the fastest time or by earning the most points. And the country that wins the most events takes home the "Gold Medal"!
---
GAME INFO
---
Platform:
Atari 2600 (A2600)
Programmers:
Baker, Steve A. / Engelbrite, Peter Frye, Tod
---