Game - Marvel Heroes - HyperScan | HYPERSCAN
6 games HyperScan



---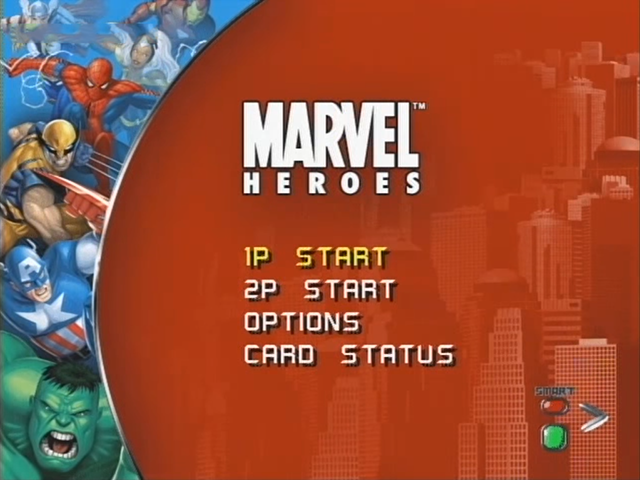 Marvel Heroes
HyperScan - HYPERSCAN
This is an all-out battle between the world's most powerful superheroes, supervillains and bosses for the future of the Marvel Universe. And you are at the helm! Choose your Hero, choose your Boss, and the cataclysm will begin. There are legions to choose from such as Spider-Man, Hulk, Captain America and more - each with their own strengths and weaknesses. Take on Doctor Octopus, Venom, Baron Zemo and more, and their evil minions as you travel through any of 24 challenging arenas. One thing is certain. There has never been a battle more Super than this one!
Marvel Heroes was the fourth game for the HyperScan console and is a 3D action/platformer set in the Marvel Universe.
Story
Enter the Marvel Universe! A universe similar to ours, except that, in addition to mortals, it is inhabited by superheroes, supervillains, mutants, and gods who wage a constant war to determine our ultimate destiny!
Some are outside the law. Some saviors. All legends. Now it's your turn to take control and lead the battle. Will the forces of good or evil prevail in the Marvel Universe? You will decide.
Gameplay
Choose your Hero, choose your opponents and start your "cataclysm"! Players will face sinister attacks from thugs, villains, and bosses as they make their way through a variety of customizable areas and atmospheric environments. Make your choice wisely - it can both positively and negatively affect the combat characteristics of your Hero!
Portal: At the end of each game level, players will find a Portal. Enter the portal with your hero and you will be transported to the next level. If your Hero does not carry over to the next level, then you have not defeated all your opponents and you will have to go back, find them and defeat them.
---
GAME INFO
---
Platform:
HyperScan (HYPERSCAN)
---