Game - X-Men - HyperScan | HYPERSCAN
6 games HyperScan



---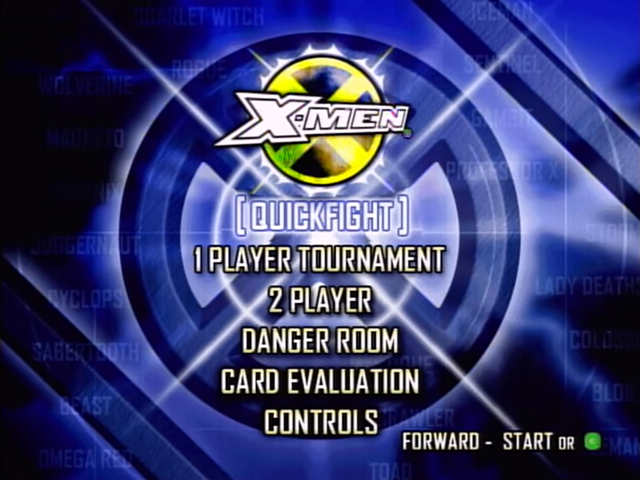 X-Men
HyperScan - HYPERSCAN
X-Men was the launch game that came with every new HyperScan console, it's a Mortal Kombat-like 2D fighter.
Story
In the Marvel Universe, the X-Men are humans who are born with superhuman abilities as a result of a leap in evolution. While most mutants are law-abiding citizens, ordinary people, fearing that these mutants with their extraordinary abilities might one day replace them, show social prejudice against them. This prejudice is exacerbated by the actions of the Brotherhood of Mutants, who, led by the evil Magneto, use their powers to destroy and dominate human society. To protect and enhance the reputation of worthy mutants, the benevolent Professor X created an academy to train mutants to defend themselves against the world of Magneto and other threats. The good powers of characters such as Cyclops, Wolverine, Storm and Phoenix are constantly fighting the evil ways of Sabretooth, Juggernaut, Toad,
Gameplay
The main goal of the X-Men player is to free the world from the evil clutches of Magneto and his minions, choosing to fight using one of the characters loyal to Professor X. Favorite characters like Wolverine, Cyclops, Storm and many more. others are available from which the player can choose. Players can also side with the Brotherhood of Mutants and achieve world domination with the evil Sabretooth, Juggernaut, Toad and more.
---
GAME INFO
---
Platform:
HyperScan (HYPERSCAN)
---