Game description Advanced Dungeons & Dragons - Hillsfar - Dendy (NES)
In the base 2233 games Dendy



---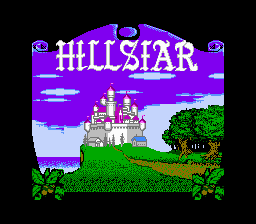 Advanced Dungeons & Dragons - Hillsfar
Dendy - NES
"Advanced Dungeons & amp; Dragons - Hillsfar" - adventure role-playing game. After generation of the character according to the shortened scheme taken from of AD& D , we get to a certain world where it is possible to move on a horse from the lock to the lock, to speak with computer characters. To carry out quests and other. Naturally, owing to limitation of opportunities of a prefix, a variety of game situations is small. Though music also does not shine, graphics in a game very beautiful.
Beautiful toy not similar to last versions of ADID. We choose to ourselves the character, we choose his race, a floor, its profession. After us it is necessary to gallop on a horse to the settlement, where and to proceed our adventures. The real treasure for fans of tangled role-playing games.
"Advanced Dungeons & amp; Dragons" is the whole Universe which arose from the original desktop role world "Dungeons & amp; Dragons" which in turn in many respects is based on works of professor Tolkien. Three sets of rules (described in books of the author), the most part of the fenteziyny games based on them, a cult and religion - here that such "Dungeons & amp; Dragons".
"Advanced Dungeons & amp; Dragons - Hillsfar" - it is, perhaps, the best of the games for of NES created in the above-stated Universe. More simply to imagine, about what this game, one may say, that it is mix of text RPG and ekshen-RPG. At first it is necessary to generate the character: to choose race, an occupation, a floor and outlook. A then - to go to a long, but fascinating adventure. The world for a research and adventures is simply huge, there is a set of opportunities for passing of the same tasks, there is a freedom of choice of actions - what else is necessary for the burned roleplayer?
Should noting
that realization of a game leaves much to be desired, to a dress
---
GAME INFO
---
Game name:
Advanced Dungeons & Dragons - Hillsfar
Publisher:
Pony Canyon/FCI, Inc.
---