Game description Altered Beast - Dendy (NES)
In the base 2233 games Dendy



---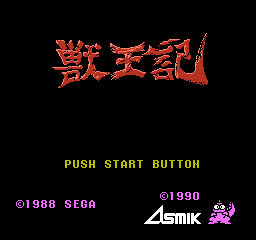 Altered Beast
Dendy - NES
The game Altered Beast - an unpretentious browser, but, nevertheless, with rather beautiful bosses of levels. The side view, the uncle in red runs on absolutely equal level and only and knows that he beats off different evil spirits. Drop out gray balls, being enough which of white two-headed wolves the little man begins to turn into a wolf. Having collected three balls, the person turns into the werewolf. The type of the werewolf and his ability depend on the current level and can be both the natatorial, and flying form. To learn into whom the hero will turn it is possible on a panelka of lives.
of Altered Beast – a game in beat & lsquo genre; em up which is released in 1988 on arcade machines. It was ported on a set of other platforms including of NES later . On the majority of platforms, versions of a game differed, so in of NES & rsquo; the ovsky version can see the mutated animals, a lion humanoid or a shark of an unusual form.
Action of a game is developed by
in Ancient Greece. The player operates the centurion, the fighter against evil spirits and monsters. In a game five levels: the cemetery, other world ( of Underworld ), a cave, the palace of Neff and the lock in the city of Dis .
---
GAME INFO
---
Genre:
Fights - one against all
---