Game description Armadillo - Dendy (NES)
---
---
---
---
In the base 2233 games Dendy



---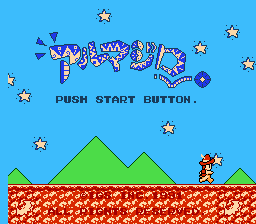 Armadillo
Dendy - NES
The hero in the game "Armadillo" - the young guy from Texas which worships the girlfriend Sheryl , the coolest girl of the state. But once the criminal group kidnapped the girl, and time to appear to the hero came. A name to it - of The Shell, Billy The Shell. Very extraordinary toy, by the principle similar to Mario's or Kirby's . In the beginning the card according to which it is necessary to move a figure of our hero is shown. Then we travel around short locations, dealing with enemies and getting prizes. The character battleship slides pressing of the button of the attack in a sphere, and in the form of a sphere hammers the enemies, than very probably on Sonik's . Besides, he is able to make a start from walls, to jump in the curtailed look, to turn into a kangaroo is not everyone what the main hero of the game & quot is capable of; Armadillo". The abundance of opportunities and any gadgets at the levels does this platformer so charming. Slightly block of the main character spoils impression, but it in general does not prevent to enjoy a game. On cartridges met under the name Super Mario 4 : a battleship hackers changed for the moustached plumber.
the platformer Considered by us is very good
and is not absolutely standard. The physics of interaction with surfaces is worked well out (in other words, the ball jumps aside from walls, a floor and ceilings it is very plausible). It is possible to move on level both in the form of a sphere, and in the normal platform mode.
---
GAME INFO
---
Developer:
Information Global Service
---