Game description Aliens vs. Predator: Requiem - PlayStation Portable (PSP)
In the base 750 games PlayStation Portable



---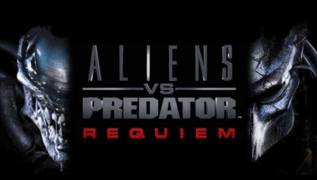 Aliens vs. Predator: Requiem
PlayStation Portable - PSP
A game is created according to the movie of film company 20-th Century Fox of the same name which came out movie theaters of the world at the end of December, 2007. The budget of the movie exceeds 100 million dollars.
the Fantastic fighter is projected by
exclusively for PSP. You should play a role of the Predator which alone destroys numerous hordes of Strangers. In your arsenal the huge set of hi-tech weapon and a fighting suit operated from the computer on a wrist. You will be able to use different types of sight and to become invisible that quickly and effectively.
Besides & laquo;
---
GAME INFO
---
Game name:
Aliens vs. Predator: Requiem
Platform:
PlayStation Portable (PSP)
Developer:
Rebellion Developments
Publisher:
Sierra Entertainment
---