The game - Fate/Extra CCC - PlayStation Portable | PSP
750 games PlayStation Portable



---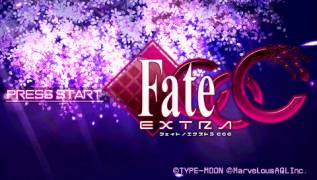 Fate/Extra CCC
PlayStation Portable - PSP
Fate/Extra CCC for PSP is a sequel to Fate/Extra, so the plot will be tied closely to the previous game. The time of action is 2032, as in the first part.

Something strange is going on and Tsukumihara Academy has changed in some strange way. The player character, which can be either a guy in a school uniform or a girl dressed in a sailor suit, is looking for a way to escape from this world. Players can choose Saber, Caster or Gilgamesh as their Servant at the very beginning of the game.
Kinoko Nasu has written a brand new story for Fate/Extra CCC that takes players back to the Cyber ​​World. A fatal computer bug game-torrento.org brings back the "World Extra", and this time players are introduced to Sakura. The key to the Fate series is in the hands of the protagonist. And this time the task is to rewrite the computer world.
The plot in Fate/Extra tells about the desires and passions of a girl. To progress through the game, you are free to choose Caster, Archer, Saber, and even Gilgamesh as your servant.
Leo also plans to escape, the servant from Fate/Extra is still with him. Rin returns, but this time she is a mage. Her role as a hacker is taken over by Shinji Mato. Shinji is looking for a way out along with the student council. Rani will also be in the game, but her role is not yet clear.
We are waiting for big changes in the game. Firstly, the character design has changed - now we can see a new style in which the familiar characters of the game will appear. Secondly, the design for the main character or heroine has changed, since we are allowed to choose the gender of the protagonist. This fact does not affect the available skills, but it changes the attitude of the summoned servants towards you.
---
GAME INFO
---
Game name:
Fate/Extra CCC
Platform:
PlayStation Portable (PSP)
---