The game - FIFA 12 - PlayStation Portable | PSP
750 games PlayStation Portable



---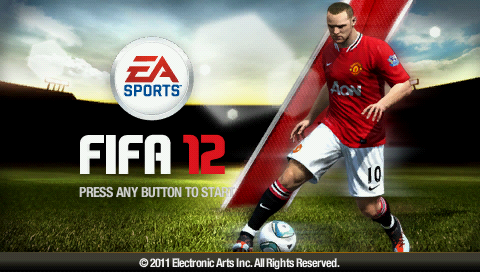 FIFA 12
PlayStation Portable - PSP
At the heart of FIFA 12 is the revolutionary new Player Impact Engine, which ensures that the laws of physics are respected in every interaction between players on the field. You will feel all the nuances of the fight for the ball just like real football players. Player Impact Engine provides an infinite number of realistic options for the outcome of any collision. Now players will be able to fight for the ball more naturally and will be able to recover more easily after light collisions.
Revolutionary changes in the game concept make FIFA 12 (PSP) even more realistic and exciting. The new Precision Dribbling system improves the accuracy of ball interaction during tight spaces and gives players more time to make decisions during the attack and more control over the match. Thanks to the new Tactical Defending system, playing defense now requires the same strategic approach as playing offense. Setting up players, intercepting passes and fighting for the ball become equally important. Tactics is everything.
The behavior of virtual players on the field is now controlled by the Pro Player Intelligence system, allowing them to make decisions independently, depending on their own skills and in accordance with the characteristics of other team members. FIFA 12 (PSP) introduces a new face to the gaming streak in everything from pre-match preparation to the final whistle. The game has become more realistic and faster, has got a new menu system and includes more than 500 officially licensed clubs.
---
GAME INFO
---
Platform:
PlayStation Portable (PSP)
Publisher:
Electronic Arts
---