The game - G-Force - PlayStation Portable | PSP
750 games PlayStation Portable



---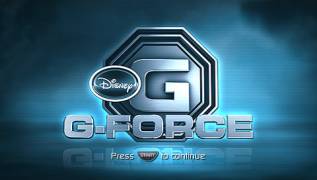 G-Force
PlayStation Portable - PSP
G-Force is a super team of guinea pigs working for the US government. To perform special tasks, the animals were trained by one outstanding scientist, and now they can penetrate places inaccessible to people, armed with the most modern technologies.
The special unit includes: Darwin - squad leader, communications specialist; Juarez - the only girl on the team, martial arts specialist; Blaster is the "muscles" of the team. Together they have to destroy the plans of an evil genius who dreams of seizing power over the world.
G-Force is a game based on the cartoon of the same name, which tells about guinea pigs engaged in espionage activities in a special division of the FBI. As befits real special agents, they master martial arts, use various devices and gadgets. The game will be played by the leader of this special group, Darwin, and his assistant named Mucha. With the support of other party members, players will take part in the war against a crazy millionaire who plans to enslave the world with the help of a special army consisting of intricate household appliances.
---
GAME INFO
---
Platform:
PlayStation Portable (PSP)
Publisher:
Disney Interactive Studios
---