The game - Gran Turismo - PlayStation Portable | PSP
750 games PlayStation Portable



---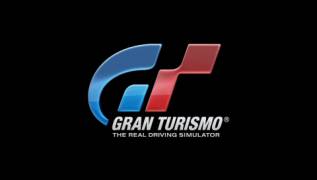 Gran Turismo
PlayStation Portable - PSP
More than 800 cars, which, taking into account different color options, form a colossal fleet of more than 4,500 vehicles. More than 30 unique tracks and more than 60 - taking into account different routes. Racing in specialized stadiums and on city streets! It's all Gran Turismo, the first installment in the series for the handheld console, marking a new era in the history of PSP racing games.
In addition to an incredible variety of cars and tracks, Gran Turismo offers a decent selection of modes. In Challenge Mode you will find more than a hundred racing events around the planet. Victories in competitions open access to new cars. You can also test your driving skills in races on different tracks in Arcade Mode, and Ad Hoc Mode allows up to four players to compete with each other at once. You can also share cars wirelessly with friends, a feature that no other racing game on the PSP can boast of.
However, Gran Turismo needs no introduction. The illustrious name and impeccable reputation of the series speak for themselves!
The best cars on the planet. The game features more than 800 licensed models from famous manufacturers, including even a Ferrari. Given the variety of color options, the number of dissimilar cars exceeds 4500 pieces!
Racing around the world. You can ride on more than 30 unique tracks, including real-life racing tracks, and favorite routes familiar to fans from previous parts of the Gran Turismo series.
A dizzying sense of speed. The game runs at 60 frames per second, which provides smoothness and an amazing feeling of fast-paced movement.
Change and compete. The wireless multiplayer mode allows not only four players to play, but also allows participants to share cars. Some models can only be opened this way.
---
GAME INFO
---
Platform:
PlayStation Portable (PSP)
Developer:
Polyphony Digital
Publisher:
SCEA/SCEE/SCEI
---