Game description Hot Brain - PlayStation Portable (PSP)
In the base 750 games PlayStation Portable



---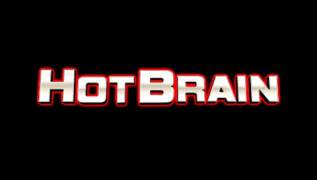 Hot Brain
PlayStation Portable - PSP
Action happens in a certain mysterious Institute of the Brain where somewhat eccentric professor-guide (it the famous American comedian Fred Willard sounds) drives the player on five various laboratories & mdash; Logic, Mathematics, Language, Concentration and Memory.
In each laboratory to the player is offered to pass 3 different tests which essence is in that in limited amount of time it is correct to answer on as the bigger number of questions is possible. Tests various and in each case correspond to an orientation of laboratory & mdash; from collecting of puzzles and storing of a picture of the crime scene before selection of the correct rhymes to words, driving of the car and disentangling of balls of the bound ropes.
brain temperature depends On speed and correctness of answers: the it is better results, the brain is warmed stronger.
---
GAME INFO
---
Platform:
PlayStation Portable (PSP)
Developer:
Midway San Diego
---