Game description Invizimals: Shadow Zone - PlayStation Portable (PSP)
In the base 750 games PlayStation Portable



---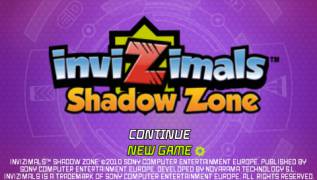 Invizimals: Shadow Zone
PlayStation Portable - PSP
Come back to the amazing world of invizimal & mdash; the homeland of mysterious beings who can be seen only by means of PSP
by means of the PSP camera you will be able to track down one hundred new invizimal. Besides, from now on you have an opportunity to change names of the beings, their coloring and to teach new fighting receptions.
In a new subject campaign you are waited by different corners of the world and new adventures.
In the multiuser mode you will be able to hunt monsters together with the friend.
of Feature of a game:
Unique game process
In a game waits for you more than 100 new invizimal which you will manage to track down by means of the PSP&trade camera;: now you can change the caught beings, thinking out them other names, choosing color or the new attacking movements from the extensive list.
the Amazing world
the Campaign will allow you to visit various corners of the globe and to seize new ways of capture of creations and to learn new special receptions for the pets. Organize fights of invizimal, competing with the friends.
of the Travel for two
the New joint mode will allow to study the world of invizimal together: unite with the companion and help to track down and catch each other fantastic creations.
---
GAME INFO
---
Game name:
Invizimals: Shadow Zone
Platform:
PlayStation Portable (PSP)
---