Game description Juiced: Eliminator - PlayStation Portable (PSP)
In the base 750 games PlayStation Portable



---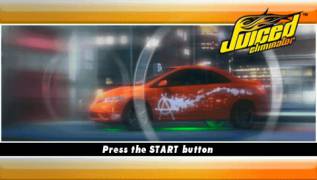 Juiced: Eliminator
PlayStation Portable - PSP
In this arcadian race you are offered to participate in various street competitions, to maintain a pressure of competitors and to win at any cost!
In Juiced: Eliminator before you will open 2 new zones with 9 tracks in each, 8 new characters and their teams, 9 new cars with more than 100 new upgrades. Also you are waited by magnificent graphics and the management ground under a pocket format of the console. Especially for the version of PSP the new mode & quot is provided in a game; Eliminator" where after each circle the participant who arrived the last takes off from arrival.
to
As well as it is necessary to a good race, Juiced Eliminator supports a multiplayer through Wi-Fi.
---
GAME INFO
---
Game name:
Juiced: Eliminator
Platform:
PlayStation Portable (PSP)
---