Game description King of Clubs - PlayStation Portable (PSP)
In the base 750 games PlayStation Portable



---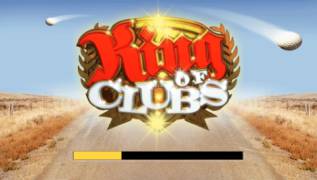 King of Clubs
PlayStation Portable - PSP
Favourite entertainment of the English gentlemen is available also in the Nevada desert now! Fantastic scenery, hilarious players & mdash; the bearded Neanderthal man, the crude farmer in a checkered shirt and the swot four-eyes. It seems, you got to own dream? & nbsp; No, it only minigolf competitions in the American West.
In a game can lift or lower the camera, to look to the left or to the right, to replace equipment and to win back back the course, in advance having thought of purchase of this service.
of Feature of the game King of Clubs:
Mad scenery & mdash; lunar landscapes, plywood dinosaurs.
Various modes of a game: career, tournament, game for a while, practice.
A stylish soundtrack in style of a country.
Clubs, balls, holes: minigolf & mdash; excellent entertainment for persons of any gender and age!
---
GAME INFO
---
Platform:
PlayStation Portable (PSP)
Developer:
Oxygen Studios
---