Game description Lanfeust of Troy - PlayStation Portable (PSP)
In the base 750 games PlayStation Portable



---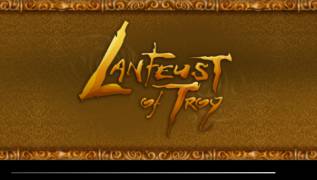 Lanfeust of Troy
PlayStation Portable - PSP
Before you a fascinating adventure game on psp of Lanfeust of Troy .
This fascinating history will tell
to us of one guy by the name of Lanfeust which is the smith's pupil from the well-known Troy and which also to some casual images received Magohamoth force from one unusual knightly sword with the handle made of ivory.
you are expected by just improbable battles in very unusual and beautiful fenteziyny world, and also you will see beautiful graphics, very convenient management and yourself a fascinating gameplay.
---
GAME INFO
---
Game name:
Lanfeust of Troy
Platform:
PlayStation Portable (PSP)
---