Game description Legend of the Dragon - PlayStation Portable (PSP)
In the base 750 games PlayStation Portable



---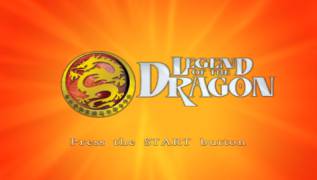 Legend of the Dragon
PlayStation Portable - PSP
Legend of the Dragon - a fayting with the RPG elements which was created based on the TV series of the same name. As well as in series, players will get acquainted in twelve ancient Chinese zodiac signs, each of which is stored in the unique temple which is protected by own policeman. Each of guards is allocated with the characteristic forces peculiar to the corresponding zodiac sign to protect the temple. Woo Yin having the surname Zodiac Master is going to catch strengths of all twelve guards, having won against them fight then nothing will be able to prevent any more its aspiration to take all China under control.
by
the Main hero of a game - Ang Leung - was elected to a position of a new Gold Dragon on whom it replaced the sister of Ling. The girl was raving with fury and quickly came over to the side of Woo Yin where she became the Dragon of Darkness as whom Ling also will resist to the brother and old friends. 19 various characters will be able to appear p>
under control of the player, each of which has unique fighting style, the characteristic movements and abilities. All heroes has magic bracelets which allocate them with ability to transform to mystical soldiers. In such form characters receive inhuman forces of the various animals representing the corresponding zodiac signs.
---
GAME INFO
---
Game name:
Legend of the Dragon
Platform:
PlayStation Portable (PSP)
Developer:
Neko Entertainment
Publisher:
The Game Factory
---