The game - Lord of Apocalypse - PlayStation Portable | PSP
750 games PlayStation Portable



---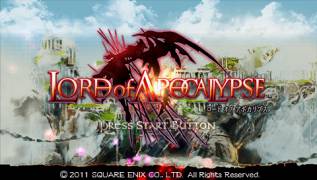 Lord of Apocalypse
PlayStation Portable - PSP
Fantasy action/RPG, silent sequel to Lord of Arcana, with character design by Tsubasa Masao (Metal Gear Acid and Zone of the Enders: The 2nd Runner). Hero editor, co-op for four - available. Up to 4 players can participate in the network game mode, as well as the Quick Time Events function will be activated in the multiplayer where you will need to press the correct button shown on the screen, in a certain period of time.
Also in the game there will be a great abundance of weapons, such as: spears, swords, tomahawks and much more.
The fights in the game are very colorful and impressive. Boss battles look very epic, as all the bosses are unreal thugs.
---
GAME INFO
---
Game name:
Lord of Apocalypse
Platform:
PlayStation Portable (PSP)
---