Game description Lord of Apocalypse - PlayStation Portable (PSP)
In the base 750 games PlayStation Portable



---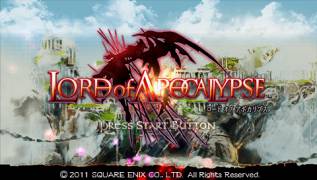 Lord of Apocalypse
PlayStation Portable - PSP
Fenteziyny action/RPG, secret continuation of Lord of Arcana for which design of characters is responsible Tsubas Masao (Metal Gear Acid and Zone of the Enders: The 2nd Runner). The hero's editor, cooperative on four & ndash; available. In the network mode of a game can it is accepted participations to 4 players, also in a multiplayer the Quick Time Events function will be used where it will be necessary to press the right button shown on the screen in some period.
Also in a game: spear, swords, tomahawks and many other things.
Duels pass
in a game very colourfully and impressively. Fights with bosses look very epic as all bosses unreal strappers.
---
GAME INFO
---
Game name:
Lord of Apocalypse
Platform:
PlayStation Portable (PSP)
---