The game - Miami Vice: The Game - PlayStation Portable | PSP
750 games PlayStation Portable



---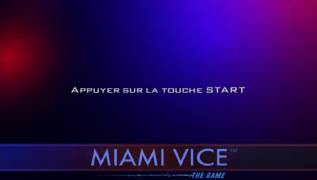 Miami Vice: The Game
PlayStation Portable - PSP
The sunny coast of Miami, the blue dream of millions, a paradise for those who have pockets full of green banknotes. But gloss, luxury and serenity are only the outer side of the coin. Behind a veil of colored lights, neon advertisements and headlights, an underground business is in full swing, turning billions. Drugs, weapons, prostitution - here, on the ocean, businessmen of various directions are freely located.
The police are running out of steam, but in Miami, a police badge means nothing at best. At worst, it serves as a call to hunt for the "cop". A cozy-looking city is a local hell for police officers. Law enforcement officers must survive every minute, while not forgetting their direct duties. Welcome to Miami Vice, Vice!
An exciting game based on the movie of the same name. However, the events of Miami Vice. Department of Morals" do not copy the script of a Hollywood blockbuster. You have to take part in the operations that preceded the misadventures of movie heroes. Police officers Sonny Crockett and Ricardo Tubs challenge an "untouchable" South American drug lord. Literally everything covers the criminal, and you need to bring him to clean water without laying down his head.
Sony and Ricardo are working from the inside! Breaking the resistance of the cartel by force will not work. The only way to stop the trade in sweet poison is to infiltrate the ranks of the drug mafia, stretch the strings to corrupt officials and blow up the entire system from the inside! But in order to pass for their own, the heroes will have to plunge headlong into a seething cauldron of crime. The night streets will open their insides to you, without any censorship they will show the trade in weapons and drugs. Moreover, you must become part of this business in order to reach valuable informants. You are ready to do evil in the name of good.
There is no time to be bored under the southern sun. The life of a police officer is full of dangers. You are waiting for fast-paced chases on high-speed boats through the city channels, as well as risky shootouts with professional fighters of drug kings.
Separately - heroes, together - a team! You yourself choose whose part to play: Ricardo or Sonya. And in the brand's "wireless" network mode, two players can fight the drug mafia together!
---
GAME INFO
---
Game name:
Miami Vice: The Game
Platform:
PlayStation Portable (PSP)
Developer:
Rebellion Developments
Publisher:
Sierra Entertainment
---