The game - B-Boy - PlayStation Portable | PSP
750 games PlayStation Portable



---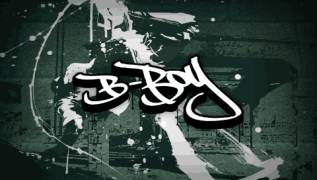 B-Boy
PlayStation Portable - PSP
Plasticity, grace, a subtle sense of rhythm and smoothness of movement: the owner of these qualities will always "ignite" the dance floor and become the soul of any company. It is now possible to comprehend the skill of breakdancing without leaving your home and without paying for the services of a coach. The new musical project B-Boy will teach you the most exquisite tricks of famous dancers. Only celebrities got into the game! Having mastered several virtual lessons, you will be able to compete with them in the elegance and beauty of movements.
There is no place for violence: break dancers resolve all disputes and disagreements on the dance floor. Whose tricks the audience recognizes as the best, he won! In B-Boy, the hero is valued not for a luxurious car or a thick wallet, but for his skill, because the real art of dancing is more expensive than any money.
Fight the kings of breakdancing! Forty experienced pros will challenge you. After defeating them, you will find yourself one on one with the legendary break stars - dancers Crazy Legs and B-Boy!
All tricks are real! The developers didn't invent anything. Movements and styles are taken from the performances of real break dancers from Asia, North America and Europe.
Let Europe dance to the rhythms of hip-hop! The musical accompaniment of dances in B-Boy will be envied by the best MP3 collections. More than forty of the biggest funk and hip-hop hits have been included in the game.
Light a new star! With B-Boy, you have every chance to replenish the "star" party of break dancers with a new name - your own! Create your own unique character, turn it into a real dance master, win Adidas branded clothing and appear before the admiring audience in sparkling splendor!
Only on PSP - dance together! In a wireless collective game, two participants can compete with plasticity and grace at once. Prove to your opponent that he has not grown up to your tricks yet!
---
GAME INFO
---
Platform:
PlayStation Portable (PSP)
Developer:
FreeStyleGames
---