Game description 2010 FIFA World Cup South Africa - PlayStation Portable (PSP)
In the base 750 games PlayStation Portable



---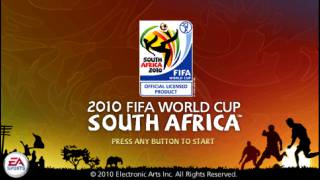 2010 FIFA World Cup South Africa
PlayStation Portable - PSP
& laquo; FIFA World» again comes back to personal computers and various consoles. Therefore the PSP console did not become an exception here.
This time game & laquo; FIFA World» covers events of the FIFA World Cup which was held in 2010 in the Republic of South Africa. Players will be able not only to like a charged atmosphere of a game at big stadium, but also even to change the course of the taken place events (certainly, in the virtual game Universe), submitting the command the countries.
All in a new part & laquo; FIFA World» nearly 200 game teams (199) entered, each of which represents the country. All teams which entered a game participated or in the FIFA World Cup of the Republic of South Africa 2010, or in one of selection tours.
of Feature of a game:
- Players can change literally this word the course of events of the championship in the game world as as it was already told, a game included teams which participated in selection tours.
- the Game gives the chance to endure all events of the World Cup, beginning from qualification, finishing with the final.
- Rich tactical opportunities will allow to seize in perfection a ball and to develop own strategy on the game field. And excellent graphics & ndash; will enjoy a game visually.
---
GAME INFO
---
Game name:
2010 FIFA World Cup South Africa
Platform:
PlayStation Portable (PSP)
---