Game description MTX Mototrax - PlayStation Portable (PSP)
In the base 750 games PlayStation Portable



---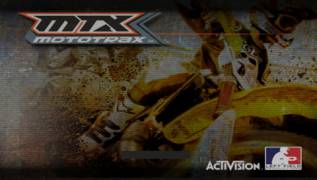 MTX Mototrax
PlayStation Portable - PSP
Uncompromising MTX motor-simulator: Mototrax managed to win love and respect of tens of thousands of users of modern consoles, and now it surely enters PSP market! Prepare for the most boundless competitions in the world of motors. But before beginning, inhale air of many thousands stadium, stop the chain of a wheel fighting in wild dancing and drive away nervousness. Listen: an instant before the start on the MTX arena: Mototrax will set in absolute silence. Silence which foretells not a race, but fight!
Mad competitions MTX: Mototrax pass in the most different nominations. High-speed ring races, tricks at height, competitions in huge open territories and superiority in an overall classification will bring you not only glory, but also money. Learn one hundred somersaults, put the best spare parts on the motorcycle and get support of sponsors. All forces and means will be necessary for you to participate in really serious game. Only the winner of The X Games will receive a rank of the all-around champion!
New mode of a game! Especially for the PSP version developers created the game MTX mode where thirty two exclusive routes entered.
Create the tracks! By means of the simple editor you can design own routes, and after to organize on them competitions to friends.
of the Charm of team game. In the presence of four PSP consoles they can be connected to the help of a wireless communication. It is always more interesting to compete in the championship with living people!
Find application for money! The money earned in races can be started up on improvement of the motorcycle or purchase of new routes. Constantly control the expenses & mdash; shortage of funds for the new engine can put an end to your career.
Sweep on the world with a breeze! Competitions of Cross-country race, Superkross, offroad racing and arrivals take place in free style on the most different corners of the globe & mdash; from beaches of the Hawaiian Islands to the woods of Australia.
to
For a victory needs mood! The musical collection from thirty six compositions in style & laquo will help to receive the correct mood to you;
---
GAME INFO
---
Platform:
PlayStation Portable (PSP)
Developer:
Left Field Productions
---