The game - MX vs. ATV: On the Edge - PlayStation Portable | PSP
750 games PlayStation Portable



---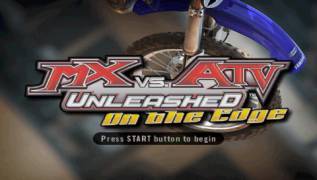 MX vs. ATV: On the Edge
PlayStation Portable - PSP
Yesterday's rain thoroughly soaked the track. In some places filled with viscous mud, and in some places washed out to rocky ground, it became impassable, slippery and fast at the same time. In general, the weather contributed to the racing competition on powerful off-road vehicles in the game "MX vs. ATV Unleashed: On the Edge for PSP .
ATV, motorcycle, truck, bigfoot jeep or buggy - the class of the car does not matter, because off-road is the same for everyone. Choose your vehicle, hone your driving skills, and the path to victory is open to you!
MX vs. ATV Unleashed: On the Edge" for psp offers you several different game modes:
Features of the game:
Racing - represented by seven tournaments, with circuit races on ATV and MX.
Freestyle - game-torrento.org is an exciting competition in which you need to perform various tricks for a while, driving on specially equipped tracks.
Free Ride is a free style that involves free driving along selected tracks in a vehicle convenient for you, without time limits.
For fans of a collective game, a multiplayer mode is provided.
---
GAME INFO
---
Game name:
MX vs. ATV: On the Edge
Platform:
PlayStation Portable (PSP)
Developer:
Rainbow Studios
---