The game - N + - PlayStation Portable | PSP
750 games PlayStation Portable



---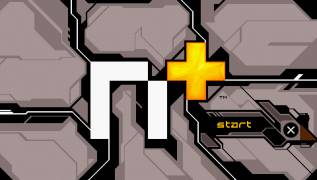 N +
PlayStation Portable - PSP
"N+" is a multi-platform remake of the flash game "N" by Metanet Software. Before us is simply a unique project that has managed to so skillfully beat the concept of past hits of the past in modern conditions and give it a new innovative color. The secret of success lies on the surface - a maximum of gameplay innovations, bypassing the millions of polygons and shaders of the third version, which numerous developers are now relying on. As a result - worldwide recognition, the audience award at the two largest exhibitions. And, as a result, the rebirth of a seemingly banal "flash drive" into a commercial project for several platforms.
The idea of ​​the developers is extremely simple - controlling a little black ninja man, you must lead him through a hundred or two stages, the purpose of being on each of which is to search for keys that open the treasured exit door. In order to bring some originality to the gameplay, the creators of the game made our hero completely defenseless, but at the same time endowed him with amazing acrobatic abilities.
Actually, the whole gameplay is built on the movement from the point of appearance to the exit point. But it wasn't there... The brave ninja can't avoid encounters with mines, laser guns, pits and other muck, cunningly placed at each level. Of course, everything would not be so great if the Canadians did not give their brainchild a stunningly realistic physical model for a game of this level.
In general, old-timers easily recognize many elements of the same Lode Runner in the N + concept. The complexity of the game, however, was clearly adjusted to modern standards - the number of continuations in case of death is infinite, and the coins placed at the levels serve only as a way to score points (not a mandatory attribute to complete the stage) and add time given to complete the level.
---
GAME INFO
---
Platform:
PlayStation Portable (PSP)
Developer:
SilverBirch Studios
---