The game - NBA Live 10 - PlayStation Portable | PSP
750 games PlayStation Portable



---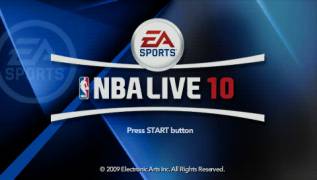 NBA Live 10
PlayStation Portable - PSP
With the advent of NBA LIVE 10, this series of basketball simulations was literally reborn. The new development team has revised and radically modernized almost every element of the game. Changes for the better are visible literally in everything: in the movements of the players, in their passes, throws and blocks, in the mechanisms of dribbling and picking up the ball. All this gave NBA LIVE 10 its main advantage - amazing realism, which will allow you to feel like a real basketball player, make you hear the cries and whistles of the fans in reality, feel not the buttons under your hands, but the hard and rough surface of the ball!
At the same time, NBA LIVE 10 remains friendly to beginners. The two-level control system gracefully solves the problem of adaptation. On the one hand, inexperienced users will be able to quickly get used to the court, on the other hand, real veterans of basketball games will have the opportunity to put all their tactical skills into practice. NBA LIVE 10 is your all-in-one path to the world of basketball!
Become a pro. With new camera angles, you are always in the center of action. Justify such attention, act like a real NBA star on the court! A 30-level achievement-based reward system will help you become a professional.
All power over the league. Create your own basketball legend or experiment with existing players and teams. It's up to you to completely change the face of the league!
Simple control. Circle the defenders, make a swift throw to the basket and throw the ball into it in a graceful jump. The improved game-torrento.org management system will help you do it naturally and easily.
Aggressive defense. Take the situation into your own hands: "cut" your opponents, block those who are trying to quickly and brazenly break through to your ring, impose your pace of action on the enemy!
Discover the legacy of the NBA. The game contains over 100 rare T-shirts - unlock them all!
---
GAME INFO
---
Platform:
PlayStation Portable (PSP)
---