Game description NCAA Football 09 - PlayStation Portable (PSP)
In the base 750 games PlayStation Portable



---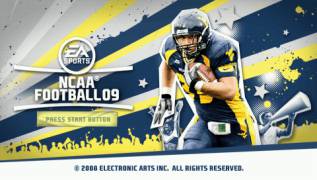 NCAA Football 09
PlayStation Portable - PSP
NCAA® Football 09 represents the real simulator of rugby. Proytide all stages also win the most known cups. Use own tactics to each rival. Intuitive management, advanced graphics and effects.
Soccer of ncaa 09 of the prime minister of new pastime the Animation cursor which allows the gamer to commit burglary from the courses which gives to the user more direct control, and also instant influence and responsiveness in the field. In essence Soccer of ncaa 09 it will be concentrated on open joint style of play with unique animation which you will find only on college soccer on Saturdays. Such style of play will allow a flexible back as Makfedden to show them break out speed and maneuverability in a game.
the Simulator of the National Championship among universities on the American soccer.
---
GAME INFO
---
Game name:
NCAA Football 09
Platform:
PlayStation Portable (PSP)
---