The game - Beowulf: The Game - PlayStation Portable | PSP
750 games PlayStation Portable



---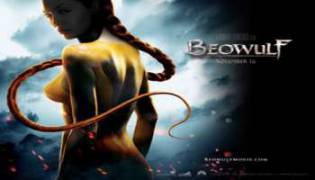 Beowulf: The Game
PlayStation Portable - PSP
Beowulf is a unique chance to feel like the protagonist of the classic Beowulf saga, filmed by Oscar-winning director Robert Zemeckis. A furious third-person action awaits you, a spectacular adventure of epic proportions, brought to life, thanks to the upgraded YETI technology, the world of an ancient epic, where cruelty and nobility are intertwined in the most bizarre way.
Beowulf is the legendary warrior of the North, in one of his hands the strength of thirty people, nobility and cruelty hardly coexist in him. Thirsty for glory and gold, with a detachment of loyal people, he goes to Denmark to defeat the monster that terrifies the snow-covered lands. Having won, he falls into the sin of pride, longs for more glory and becomes the Danish king. Now, with the kingdom in flames of war, it's time to reap the rewards of immoderate ambition. It's time to lead your people into battle, destroy the Titans of the passing era and crush the enemies of the state. Only after going through all the trials prepared for him by fate and looking fate in the eyes, Beowulf will understand who he really is.
Game features:
- The plot covers 30 years of Beowulf's life, including moments left behind the scenes of the film.
- Team management up to 12 fighters. Fighting side by side with you, the fighters become more experienced, their weapons more deadly, their blows more accurate.
- A dynamic combat system that combines a fast-paced series of strikes, blocks, grabs and Beowulf's unique abilities.
---
GAME INFO
---
Game name:
Beowulf: The Game
Platform:
PlayStation Portable (PSP)
---