Game description NHRA Drag Racing: Countdown to the Championship - PlayStation Portable (PSP)
In the base 750 games PlayStation Portable



---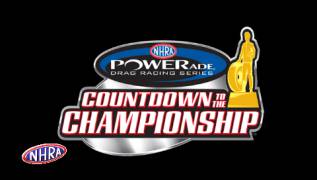 NHRA Drag Racing: Countdown to the Championship
PlayStation Portable - PSP
NHRA Drag Racing: Countdown to the Championship will allow you to participate in the most intense competitions of dragsters against the best athletes from around the world.
This game by right can be considered as the most realistic simulator of a dragreysing: tires of your car will increase in process of a set of speed, and always exists high probability of the fact that they can blow up or light up, the case of the car will shake as the spaceship at going into orbit. You can modernize the race car at discretion or previously consult with team of professionals who will always advise the correct decision.
Admirers of the NHRA championship can choose by
as the character the best-known athletes, such as John Fors, Greg Anderson, Toni Schumacher's game-torrento.org. Also you can create the unique racer and participate in the championship which includes races on 19 licensed tracks.
---
GAME INFO
---
Game name:
NHRA Drag Racing: Countdown to the Championship
Platform:
PlayStation Portable (PSP)
Developer:
Pipeworks Software
---