Game description Phantasy Star Portable - PlayStation Portable (PSP)
In the base 750 games PlayStation Portable



---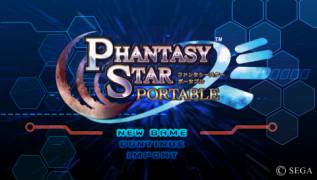 Phantasy Star Portable
PlayStation Portable - PSP
Phantasy Star & mdash; series of role-playing games popular around the world. Nearly two decades heroes travel around the far Universe, and in each new episode get into dangerous situations, meet unusual characters and wage ruthless war with artful enemies.
Attentive researchers will find
a set of surprises in each corner of the fantastic planet. Now inhabits it even more enemies and unique bosses ready to break off on a part of the careless soldier. The mysterious group lusts after power and wants to remake a world order. You hurry, powers of darkness already come, also mdash is no time to hesitate; destinies of millions depend on your actions.
---
GAME INFO
---
Game name:
Phantasy Star Portable
Platform:
PlayStation Portable (PSP)
---