The game - Pinball Hall of Fame: The Gottlieb Collection - PlayStation Portable | PSP
750 games PlayStation Portable



---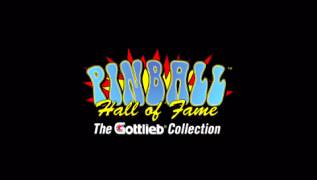 Pinball Hall of Fame: The Gottlieb Collection
PlayStation Portable - PSP
Pinball Hall of Fame: The Gottlieb Collection for PSP is the first game in a series of pinball simulations, the result of a close collaboration between Crave Entertainment and Gottlieb, the world's most famous pinball table manufacturer, in which the player has to control a ball thrown into a playing field by means of a spring. Many of her creations have been sold for tens of thousands of dollars.
PSP owners only need to spend significantly less to play their favorite game at one of 11 carefully recreated Gottlieb tables.
In addition to the single-player game, the possibility of playing together via Wi-Fi is announced.
In addition, Pinball Hall of Fame: The Gottlieb Collection contains a large amount of information about the history of pinball, its rules and traditions.
---
GAME INFO
---
Game name:
Pinball Hall of Fame: The Gottlieb Collection
Platform:
PlayStation Portable (PSP)
Developer:
FarSight Studios
Publisher:
Crave Entertainment
---