Game description BlazBlue: Continuum Shift - PlayStation Portable (PSP)
In the base 750 games PlayStation Portable



---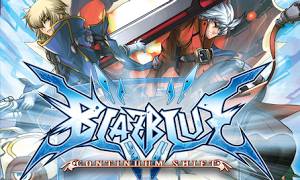 BlazBlue: Continuum Shift
PlayStation Portable - PSP
It substantially is addition to the previous game & ldquo; BlazBlue: continuum II&ldquo shift;.
He adds the new character (Clover relius), the new modes of a game (A chasm and unlimited Mars) and the new mode of history with new subject scenarios are added.
of HUD and the general aspects also changes to correspond the color scheme relius of a clover.
---
GAME INFO
---
Game name:
BlazBlue: Continuum Shift
Platform:
PlayStation Portable (PSP)
Developer:
Arc System Works
Publisher:
Arc System Works
---