Game description Prince of Persia: Revelations - PlayStation Portable (PSP)
---
---
---
---
In the base 750 games PlayStation Portable



---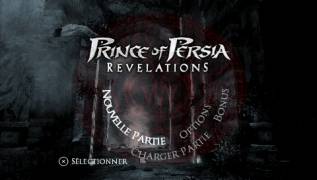 Prince of Persia: Revelations
PlayStation Portable - PSP
This game is continuation of adventures of the prince which he had to endure in Prince of Persia: The Sands of Time.
In this part the prince appears as the victim of Dahaka, the immortal embodiment of the Destiny which is looking for possibilities of punishment to young Perce. To the prince fast death is foreordained, and he enters a fight with destiny. During the travel it appears in the infected heart of the damned island, in the lock in which all human fears are concentrated.
Only the person of royal blood, besides, possessing an uncommon arsenal of arms, fighting receptions and a combo, will be able to break evil spells and, having changed the destiny, to bring release to mankind.
New levels, new enemies and new secrets. It should be seen, it is worth playing it! & nbsp;
---
GAME INFO
---
Game name:
Prince of Persia: Revelations
Platform:
PlayStation Portable (PSP)
Developer:
Pipeworks Software
---