The game - Ridge Racer 2 - PlayStation Portable | PSP
750 games PlayStation Portable



---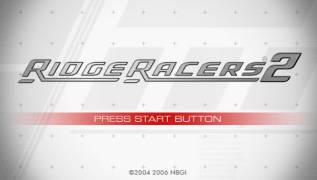 Ridge Racer 2
PlayStation Portable - PSP
Long live freedom, speed and endless drive! Plunge into the abyss of automotive passions with Ridge Racer 2. The most famous, incredibly expensive cars are waiting for their new owners. Challenge the most experienced racers. Move faster than your own shadow towards the cherished victory, respect and glory.
The battle for leadership will not be easy. The city is huge, but in racing through its maze of streets, it is not easy to come first. However, you must win by any means. Get ready for the most vivid and memorable test of your reflexes and nerves. Pocket PSP and Ridge Racer 2 show you what real racing should be like.
Dissolve in the colors of street racing life. Fully three-dimensional world and cars are drawn more than believable. The city shines with multi-colored lights and flaunts majestic buildings made of glass and concrete.
I go wherever you want! The number of available trails has increased significantly. Moreover, each of the eighteen routes can be traveled in different directions!
Racing rides for every taste. Try your hand at the arcade mode, fighting with rivals for control points. In time trials, your main opponent will be the stopwatch hand. Finally, World Tours will open the way to big motorsport with the right to a successful career.
A lot depends on the choice of car! There are many beautiful and powerful cars at your service. All of them are divided into six classes, each of which has three cars. Winning in intense competitions, you will get access to initially closed masterpieces of the automotive industry.
Take a look at racing in a new way! Arrange global competition with an unprecedented level of freedom that only the PSP can provide. Wirelessly connect up to eight game systems to organize a truly massive championship!
---
GAME INFO
---
Platform:
PlayStation Portable (PSP)
---