Game description Samurai Shodown Anthology - PlayStation Portable (PSP)
In the base 750 games PlayStation Portable



---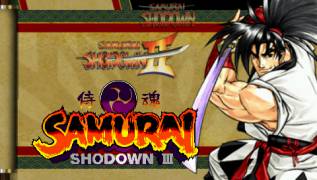 Samurai Shodown Anthology
PlayStation Portable - PSP
Projects with the name Samurai Shodown pleased gamers around the world for a long time. Presently practically you will not find two-dimensional fayting. Having extensive base of fans of these series behind the shoulders, SNK released Samurai Shodown Anthology for PSP. In Anthology we are waited even by seven parts of the well-known fayting!!!
Unfortunately, these seven Samurai Spirits Zero is not among
, but the trouble is not big. We can quite manage also the line of games offered us.
---
GAME INFO
---
Game name:
Samurai Shodown Anthology
Platform:
PlayStation Portable (PSP)
---