The game - Scrabble - PlayStation Portable | PSP
750 games PlayStation Portable



---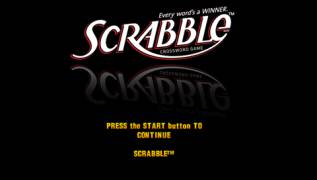 Scrabble
PlayStation Portable - PSP
Scrabble for PSP is a world famous board game invented in 1938 by architect Alfred Butts. There are thousands of Scrabble clubs in America and Europe, tournaments and championships are regularly held. Now PSP owners have the opportunity to show their talents in knowledge, albeit English, of the language. The game consists in the formation of interconnected words on the basis of a crossword puzzle.
Words are made up on the game board using alphabetic tiles that have different value in points.
Each player seeks to score the most points by creating combinations and arrangements in which he uses the tiles with the highest value and covers the premium cells.
The uniqueness and value of Scrabble lies in the fact that it carries the energy of a group game, the joy of live communication, brings people together, while developing their intellectual abilities, teaching language and logical and creative thinking. Scrabble is equally interesting for both young people and the older generation.
---
GAME INFO
---
Platform:
PlayStation Portable (PSP)
Developer:
Electronic Arts
Publisher:
Electronic Arts
---