Game description Secret Agent Clank - PlayStation Portable (PSP)
In the base 750 games PlayStation Portable



---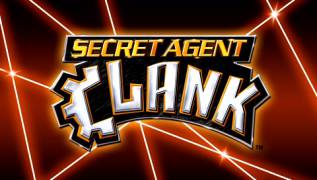 Secret Agent Clank
PlayStation Portable - PSP
For the first time in the history of the Ratchet & amp series; Clank the small robot Klank appeared in private with the unfriendly world. Now he can count only on own forces and has to overcome by all means all difficulties, Retchet's destiny is staked! Universal injustice separated a cheerful couple - the best friend Klank was accused of a crime which he did not make, and only the fearless robot can remove all suspicions.
So far Retchet pines for
behind bars, Klank travels around the fantastic Universe in search of proofs of his innocence. Together with the brave hero to you it is necessary not only to visit dashing alterations, but also to untangle complex criminal business. Secret Agent Clank is a detective and the fighter in one person.
---
GAME INFO
---
Game name:
Secret Agent Clank
Platform:
PlayStation Portable (PSP)
Developer:
High Impact Games
---