The game - Sega Rally Revo - PlayStation Portable | PSP
750 games PlayStation Portable



---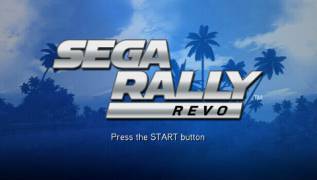 Sega Rally Revo
PlayStation Portable - PSP
The engines choke with a menacing roar, the spectators run away from the track in a panic, gravel and clods of dirt are torn from under the wheels: rally racing is a sport for real men! Your main rival is not the driver of another car, although you will have to compete with him, but nature itself! Sharp turns, rocky cliffs, snow-covered tracks with deep snowdrifts and puddles of liquid mud instead of asphalt - are you ready for such tests?
SEGA Rally will make you look at cross-country racing in a new way. Never before has the track on the screen so accurately repeated all the bumps, holes and bumps of the real road. From now on, it's not enough to carefully take turns, you also have to monitor the coverage. Flying at full speed into terrible potholes, testing tires with stones is a sure way to crash the car long before the finish line.
Simplicity and realism are the key to success! Rally racing takes on a never-before-seen verisimilitude: the behavior of cars changes depending on the road surface and weather conditions, just as it happens in life. At the same time, even a novice driver can handle the controls, and the intricacies and wisdom of the racing profession will not take long to learn.
Bumper to bumper and in splendid isolation! Test your nerves for strength in different races. Some championships are completely devoted to the fight against the insidious track - you do not see rivals, but compete only with their time. In others, the cars go in a continuous stream - on a narrow highway not far from a collision, or even a whole disaster!
Protect the environment! After all, from now on, any plant or roadside building is easy to destroy and destroy. Say "no" to reinforced concrete barrier tape - all objects obey the laws of physics.
Steel monsters for every taste! Choose a car, guided by your own preferences - every driver will find exactly the four-wheeled friend he dreamed of. The rally fleet consists of full, front and rear wheel drive cars.
Opponents do not waste time! They know how to skid into turns and know perfectly well which tires are suitable for asphalt and which are suitable for mud. However, you don't have to fight against the perfect racers! Artificial intelligence adjusts to your play style, so virtual drivers make mistakes too.
Compete with each other! Connect your PSP and find out who is the best racer in your company!
---
GAME INFO
---
Game name:
Sega Rally Revo
Platform:
PlayStation Portable (PSP)
Developer:
Bugbear Entertainment
---