Game description Sega Rally Revo - PlayStation Portable (PSP)
In the base 750 games PlayStation Portable



---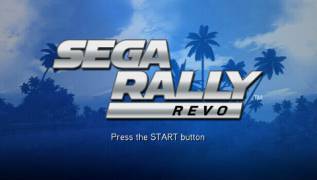 Sega Rally Revo
PlayStation Portable - PSP
Motors choke with a terrible roar, the audience in panic runs off the route, from under wheels gravel and lumps of dirt is torn: rally races & mdash; sport for real men! Your main rival & mdash; not the driver of other car, though with it it is necessary to contend, and the nature! Abrupt turns, rocky breaks, snow-covered routes with deep snowdrifts and pools of liquid dirt instead of asphalt & mdash; you are ready to such tests?
of SEGA Rally will force you to look in a new way at races on the cross-country terrain. Never before the route on the screen yes sir repeated all hummocks, poles and roughnesses of the real road. From now on a little accurately to undergo turns, you also have to watch a covering. To fly at a full speed in terrible ruts, to test tires stones & mdash; a certain way to break the car long before the finish.
Simplicity and realism & mdash; key to success! Rally races find credibility unprecedented hitherto: the behavior of cars changes depending on a paving and weather conditions as it occurs in life. At the same time, even the beginning driver will manage to drive, and subtleties and knowledge of a racing profession should not study long.
the Bumper to a bumper and in proud loneliness! Test nerves for durability in different arrivals. One championships are completely devoted to fight against the artful route & mdash; you do not see rivals, and compete only with their time. Cars go to others a continuous stream & mdash; on the narrow route nearby before collision, and even the whole accident!
Protect the nature! From now on it is easy to ruin and destroy any plant or roadside construction. Tell also laquo;
---
GAME INFO
---
Game name:
Sega Rally Revo
Platform:
PlayStation Portable (PSP)
Developer:
Bugbear Entertainment
---