Game description Shining Blade - PlayStation Portable (PSP)
In the base 750 games PlayStation Portable



---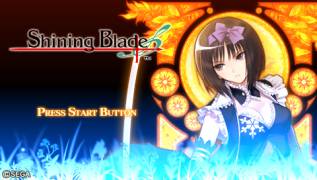 Shining Blade
PlayStation Portable - PSP
Become the Electee! Arm with a sword of souls of Yukihime and go to wanderings to find and return power of spirits to the native land.
your enemy - Dragoneer Empire, and they will try to prevent you where you would not go.
Make to yourself team, Lorelais, the children capable to return back Manu to the native land, and you will need all who somehow will be able to help to fill with magic energy the native land again.
Before us bright, colourful JRPG, with action elements, supported with a fascinating plot, charismatic heroes with individual technicians of conducting fight and a magicheskama the attacks.
---
GAME INFO
---
Platform:
PlayStation Portable (PSP)
---