The game - SNK Arcade Classics Volume 1 - PlayStation Portable | PSP
750 games PlayStation Portable



---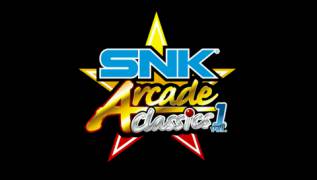 SNK Arcade Classics Volume 1
PlayStation Portable - PSP
Publisher SNK Playmore presents a fresh collection of classic arcade games for PSP - SNK Arcade Classics Volume 1. Fans of electronic entertainment will remember how it all began, and the younger generation will see rare hits with their own eyes.
According to the developers, acquaintance with their antique collection is tantamount to going to a museum. It includes fifteen once-famous projects, including Fatal Fury, the first episode of the famous King of Fighters series, and the Art of Fighting action. It is worth noting that to this day the games have excellent playability and rather sympathetic graphics.
Moreover, in most of the games presented, you can compete with your friends in AdHoc mode.
---
GAME INFO
---
Game name:
SNK Arcade Classics Volume 1
Platform:
PlayStation Portable (PSP)
---