Game description Space Invaders Extreme - PlayStation Portable (PSP)
In the base 750 games PlayStation Portable



---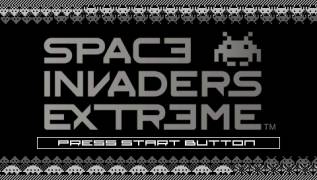 Space Invaders Extreme
PlayStation Portable - PSP
Protect the planet and reflect the fierce attacks of newcomers in the new version of a classical game.
Enjoy a simple and fascinating game more than ever before. Shoot, attack, reflect the attacks and break all newcomers on the screen. Having destroyed battalion of aggressors and having won against the Boss, players pass to the following episode where they are waited by different types of newcomers, each of which has unique abilities.
Fantastic graphics transfers SPACE INVADERS to new heights.
the Interactive, polydirectional sound and synchronized effects completely correspond to a music rhythm.
Musical compositions performed by the famous musicians and DJs, including Sugiurumn, Wall Five, Dj Aki, Atom & amp; Masaki Sakamoto and Altz.
---
GAME INFO
---
Game name:
Space Invaders Extreme
Platform:
PlayStation Portable (PSP)
---