Game description Spider-Man 3 - PlayStation Portable (PSP)
---
---
---
---
In the base 750 games PlayStation Portable



---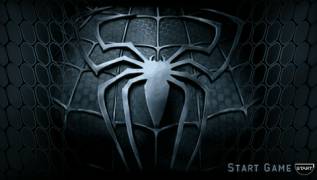 Spider-Man 3
PlayStation Portable - PSP
Streets of New York became a haven of the bandits sowing chaos and horror among civilians again. The police not in forces to cope with terrible crime rate especially as supernatural forces are at the head of usual groups. But the mysterious loner hero, the fearless Spiderman, is again ready to throw down a challenge to the forces of evil, and this time in its arsenal the shattering weapon capable appeared both to save, and to ruin this city.
the Action of Spider-Man 3 is created by
on the basis of the third part of the movie about the Spiderman. You for the first time will be able to operate the hero dressed in a mysterious black suit. In it strengths of the main character find unprecedented power. Still the high speed, endurance, survivability and dexterity allow to win over any opponents. But sooner or later it is necessary to pay for these abilities. Whether Peter Parker will be able to refuse from improbable and such necessary in fight against the evil of force before the mysterious suit enslaves the owner?
of Spider-Man 3 unites the most interesting elements of the previous episodes: the gloomy atmosphere of New York captured by crime, a fascinating plot and picturesque characters. Acrobatic tricks on threads of a web, a pursuit and fight with criminals happen on streets of the huge megalopolis traced in the smallest details: from roofs of skyscrapers to the subway and the sewerage & mdash; to the brave hero there will be occupation everywhere.
Developers claim that a new game will give us much more freedom, the player will be able independently to choose style of play. The subject line of a game harmoniously combines elements of the comic book, movie and original exclusive innovations. Also the control system which became much more intuitive and sympathetic underwent changes. The new fighting system will allow you to carry out the infinite number of blows, making of them spectacular combinations, and you will fight both on the earth, and in air.
---
GAME INFO
---
Platform:
PlayStation Portable (PSP)
Developer:
Vicarious Visions
---