The game - Spider-Man 3 - PlayStation Portable | PSP
750 games PlayStation Portable



---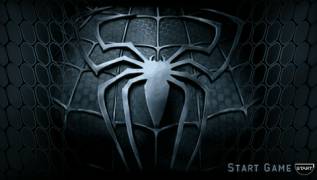 Spider-Man 3
PlayStation Portable - PSP
The streets of New York have again become a haven for bandits who sow chaos and terror among civilians. The police are unable to cope with the monstrous level of crime, especially since supernatural forces are at the head of ordinary groups. But the mysterious lone hero, the fearless Spider-Man, is once again ready to challenge the forces of evil, and this time a devastating weapon has appeared in his arsenal that can both save and destroy this city.
Action Spider-Man 3 is based on the third part of the movie about Spider-Man. For the first time, you will be able to control a hero dressed in a mysterious black suit. In it, the forces of the protagonist gain unprecedented power. Even greater speed, endurance, survivability and agility allow you to prevail over any opponents. But sooner or later you will have to pay for these abilities. Will Peter Parker be able to give up the incredible and so necessary in the fight against evil power before the mysterious suit enslaves the owner?
Spider-Man 3 combines the most interesting elements of previous episodes: the dark atmosphere of a crime-ridden New York, a gripping storyline and colorful characters. Acrobatic stunts on the threads of the web, chases and fights with criminals take place on the streets of a huge metropolis, traced in great detail: from the roofs of skyscrapers to the subways and sewers - the brave hero will find something to do everywhere.
The developers claim that the new game will give us much more freedom, the player will be able to choose their own style of play. The storyline of the game harmoniously combines elements of comics, film and original exclusive innovations. The control system has also undergone changes, which has become much more intuitive and responsive. The new combat system will allow you to perform countless strikes, making spectacular combinations of them, and you will fight both on the ground and in the air.
---
GAME INFO
---
Platform:
PlayStation Portable (PSP)
Developer:
Vicarious Visions
---