Game description Stacked with Daniel Negreanu - PlayStation Portable (PSP)
In the base 750 games PlayStation Portable



---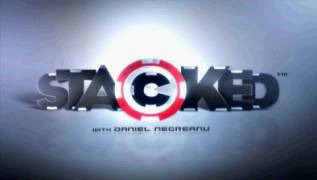 Stacked with Daniel Negreanu
PlayStation Portable - PSP
It is simple to comprehend poker bases, and to here invent the universal strategy of a victory & mdash; it is just impossible. It is impossible to describe as it is correct to behave or how to feel the rival's bluff. It is impossible to attach click of fingers to itself good luck and by force of thought to attract good cards. Those who get to the highest league of poker have congenital talent and only develop it in process of participation in the championships. But it is possible, deeply in you the same gift sleeps! To learn, so it or not, gambling of Stacked with Daniel Negreanu where the famous champion Daniel Negrinu will try to realize your potential will help.
In Stacked with Daniel Negreanu to you should meet the unique rival. All participants of the championship cope the artificial intelligence of Poki which is specially licensed for Stacked. This program is result of a ten-year research of scientists in spheres of the game theory, learning ability of cars and human neurology. She not only with an accuracy duplicates a manner of a game of champions of poker, but also studies you and your tricks, choosing optimum tactics of counteraction.
Play for high stakes! Your future depends on how quickly you learn to feel the card. When good luck and the accumulated experience open the road to the highest league, prepare for really severe tests. To become the best, you should win over invincible Evelyn Endzh and David Williams.
Champion poker! Daniel Negrinu, the world champion of 2004 and the best player of year according to ESPN and Card Player Magazine magazine took part in creation of a game. To deserve honorary titles, he had to win in more than thirty five championships. Now it shared the invaluable experience with you!
Perfect intelligence! Everyone can contend with Poki as equals. The unique rival adapts to skills and style of each certain person. But to win and win the championship, you will need much more, than simple knowledge of rules!
Are on guard! The mimicry and gestures everyone sitting at a game table can be made out in the smallest details. Watch rivals! Even the best actors not in forces completely to hide a bluff or an anticipation of a victory!
---
GAME INFO
---
Game name:
Stacked with Daniel Negreanu
Platform:
PlayStation Portable (PSP)
---