Game description Steins; Gate: Hiyoku Renri no Darling - PlayStation Portable (PSP)
In the base 750 games PlayStation Portable



---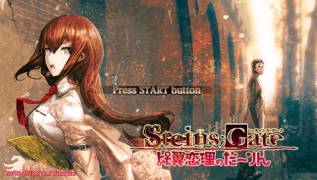 Steins; Gate: Hiyoku Renri no Darling
PlayStation Portable - PSP
Continuation of the game Steins; Gate created on an anime of Steins; Gate. This part is continuation of an anime.
by
In this world, created a new gadget, but the group faced some problems. They are not able to afford to pay the bill for electricity because of too many experiments. Let's look what this new gadget can make for us...
the Concept of this game is a love the comedy from some sweet romanticism and scenes where 99% of world's population of science, but 1% consists from... imaginations?!
---
GAME INFO
---
Game name:
Steins; Gate: Hiyoku Renri no Darling
Platform:
PlayStation Portable (PSP)
---