The game - Syphon Filter: Dark Mirror - PlayStation Portable | PSP
750 games PlayStation Portable



---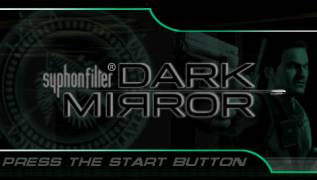 Syphon Filter: Dark Mirror
PlayStation Portable - PSP
Siphon Filter: Dark Mirror will open the gates to the world of global political conspiracies, ruthless terrorists and professional intelligence agencies. Join the ranks of those who guard the peaceful sleep of ordinary citizens, who protect law and order from insane fanatics and soulless maniacs.
Gabe Logan challenges the enemies of the state. The seasoned wolf, who has gone through thousands of harsh shootings, is back in action. You will also definitely meet other characters familiar from the previous parts of the series.
Old acquaintances again go on the warpath.
The game features Lien Xing, Teresa Lipan, and other memorable characters, with Logan himself returning as the main character.
Logan has learned a lot over the years!
Especially for Siphon Filter: Dark Mirror, the seasoned commando learned new moves, now he crawls along the walls with the agility of a spider.
Logan is a lethal weapon.
The protagonist has at his disposal the most modern means of destroying his own kind, but even empty-handed he terrifies enemies. Gabe is fluent in martial arts and masterfully handles a knife.
Explosive Paradise!
For a new assignment, the special agent grabbed so many types of explosives that it is just right to open a museum. You can throw ordinary lemons at enemies, silently poison them with gas bombs, or use something completely exotic.
You can see everything at night!
Darkness is not a hindrance to a professional fighter. Logan's arsenal includes a night vision device, infrared goggles and a special scanner that tracks energy sources in pitch darkness.
Learn to act as a team!
From now on, you are not alone in the fight against global terrorism. Gabe Logan has comrades. Moreover, they are presented not as extras, but as combat-ready partners. You can coordinate and direct their actions!
---
GAME INFO
---
Game name:
Syphon Filter: Dark Mirror
Platform:
PlayStation Portable (PSP)
---