The game - The Hustle: Detroit Streets - PlayStation Portable | PSP
750 games PlayStation Portable



---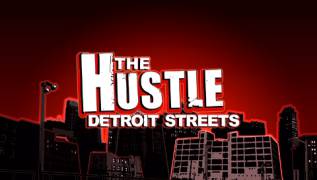 The Hustle: Detroit Streets
PlayStation Portable - PSP
Before you is a wonderful psp billiards simulator The Hustle: Detroit Streets.
Fans have long gathered near the gaming table, and the players have long since rubbed their gaming cues with chalk and spend their very last minutes before a difficult meeting in an unusual pre-game calmness. Place your bets at last, ladies and gentlemen, the exciting game is about to begin...
In The Hustle Detroit Streets psp billiards you will play as Cat Hudson or Jack Stone. At present, you are an absolutely unknown amateur billiards player, completely without money, and besides, luck has also turned away from you.
And it is you who now needs to make the hardest way from zero to the very heights of the beautiful billiard world and, in the end, become the strongest billiard player in all of Detroit.
This billiards for psp has just great graphics, the gameplay is almost no different from a real game of billiards.
In The Hustle Detroit Streets, you play as either Jack Stone or Cat Hudson. You are an unknown pool player with empty pockets and no luck. You have to make a difficult path from zero to the top of the billiard world and become the most famous billiard player in Detroit. The game has several training modes. You will master a huge number of billiard secrets and tricks. Which will come in handy even in a real game of billiards.
In this game, game-torrento.org is available not only one of the most sophisticated sports disciplines, but also the ability to bet, both on your own games and on meetings of computer opponents, as well as on individual combinations. Money can be spent on new equipment for the game, as well as clothes (after all, style is not the last thing that a real pool player should keep in mind).
---
GAME INFO
---
Game name:
The Hustle: Detroit Streets
Platform:
PlayStation Portable (PSP)
Developer:
Blade Interactive
---