The game - The Sims 2 - PlayStation Portable | PSP
750 games PlayStation Portable



---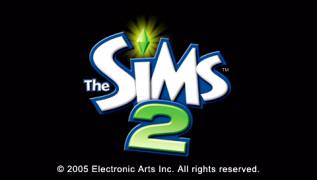 The Sims 2
PlayStation Portable - PSP
The legendary The Sims 2 is now in your pocket! New heroes, residents of the small town of Stangetown, are increasingly asking the same question. Friendly neighbors, loving parents, religious educators, company directors, just people, each with their own history, are tormented by the riddle - who are they really? What role is assigned to them in this strange, mystical city that has given rise to hundreds of fairy tales and legends? Embark on an exciting adventure all-new The Sims 2. A variety of mini-games, intricate intrigue and chilling mysteries of Stangetown will pull you headlong into your world.
Keep virtuals away from experiences. Melancholy heroes have always taken the hardships of life to heart. Take care of their nerves, do not let them worry and get upset. After all, only a cold mind and calculation will help to learn the secrets of Stangetown.
Build relationships with neighbors. By teaming up with other inhabitants of a quaint town, it will be easier for you to prevail in entertaining mini-games. Only by answering eight difficult questions will you be able to get closer to the final denouement.
Playing Sherlock Holmes. A well-developed three-dimensional world and two dozen unique locations promise exciting and damn beautiful adventures!
Create your people! The Sims 2 provides a wide range of options for changing the appearance of the characters. Your wards will look the way you want!
I'm changing my TV for a refrigerator! With the unique features of the PSP, you will be able to barter with friends. Through a wireless connection, it's easy to share a variety of household items with friends!
---
GAME INFO
---
Platform:
PlayStation Portable (PSP)
Publisher:
Electronic Arts
---