Game description Tiger Woods PGA Tour 07 - PlayStation Portable (PSP)
In the base 750 games PlayStation Portable



---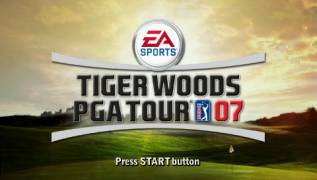 Tiger Woods PGA Tour 07
PlayStation Portable - PSP
Golf stopped being an aristocracy entertainment long ago. Balls and clubs today in fashion to own them & mdash; rule of good form. At all the seeming complexity golf is available to all. Main thing & mdash; not to hurry and think over action, as in a game of chess. It is necessary to consider a set of factors: club form, direction of wind, type of a surface and even tilt angle of a grass!
In Tiger Woods PGA Tour 07 you are expected by spacious green lawns of the most magnificent golf clubs. You will be able to challenge superiority of the most skillful players of the planet. And if you just get acquainted with golf, the skilled and patient instructor will help to comprehend its elements. Start a career in fashionable sport together with Tiger Woods PGA Tour 07!
It is heavy in the doctrine, it is easy in a responsible tournament! Pass all steps of training at country fields and get access to serious competitions.
Only & laquo;
---
GAME INFO
---
Game name:
Tiger Woods PGA Tour 07
Platform:
PlayStation Portable (PSP)
---