The game - Boulder Dash: Rocks! - PlayStation Portable | PSP
750 games PlayStation Portable



---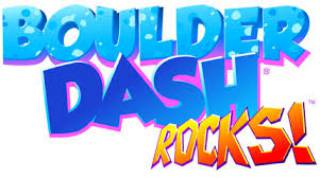 Boulder Dash: Rocks!
PlayStation Portable - PSP
Boulder Dash - Rocks! is a remake of the classic Boulder Dash coming later this year for the DS and PSP handheld consoles.
You will again need to collect diamonds, trying to meet the specified time. Then you can find the exit from a specific level. However, as experienced players remember, everything is not as simple as it seems. You'll have to dodge falling rocks, run away from various enemies and avoid traps.
The remake is handled by First Star Software, which is going to bring all the elements of this classic puzzle game into the new game. Both the DS and PSP versions of the game will include both single and multiplayer game modes.
---
GAME INFO
---
Game name:
Boulder Dash: Rocks!
Platform:
PlayStation Portable (PSP)
Developer:
10tacle Studios
Publisher:
Electronic Arts
---