Game description Boulder Dash: Rocks! - PlayStation Portable (PSP)
In the base 750 games PlayStation Portable



---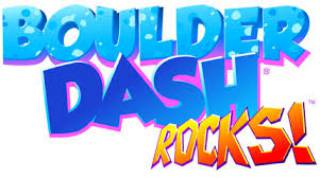 Boulder Dash: Rocks!
PlayStation Portable - PSP
Boulder Dash - Rocks! - it is a remake of the classical game Boulder Dash which will leave later this year for portable DS and PSP consoles.
to you will need to collect by
diamonds again, trying to keep within the set time. Then you will be able to find a way out from concrete level. However, as players with an experience remember, everything is not as simple as it seems. You should turn aside from the falling stones, to be on the lam from various enemies and to be afraid of traps.
the First Star Software company which is going to transfer all elements of this classical puzzle to a new game is engaged in
in the Remake. Both versions of a game for DS and PSP will include both the single, and multiuser modes of a game.
---
GAME INFO
---
Game name:
Boulder Dash: Rocks!
Platform:
PlayStation Portable (PSP)
Developer:
10tacle Studios
Publisher:
Electronic Arts
---