Game description Transformers: Revenge of the Fallen - PlayStation Portable (PSP)
In the base 750 games PlayStation Portable



---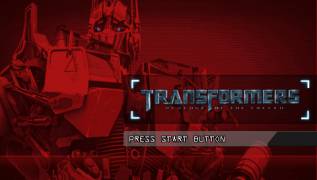 Transformers: Revenge of the Fallen
PlayStation Portable - PSP
Grandiose war continues. People & mdash; pathetic ants in comparison with the huge killing robots which came from far stars, but so it happened that strange creations turned Earth into the battlefield. However not all of them are identical! Autoboats guard good and justice and in every way try to save mankind, be not able to cope with new threat. And Deseptikona are ready to walk on corpses to the purpose, without reckoning with anybody and with anything.
Option. In a game the set of various transformers, including the fallen in love heroes of the movie and absolutely new characters is presented. All of them it is possible to test in fight.
On the earth and in the sky. Battle against enemies, having accepted shape of the huge robot and using both firearms, and fists. Participate in fascinating pursuits, having turned the hero into the vehicle. Continue fight in air, having reincarnated in the flying car!
Power of weapon. Transformers have huge fighting potential. Use rockets, machine guns, power charges and if it is necessary, then and weighty steel fists.
beyond the movie. You not only will be able to participate in scenes from the movie, but also will visit the places which are not shown at cinema!
---
GAME INFO
---
Game name:
Transformers: Revenge of the Fallen
Platform:
PlayStation Portable (PSP)
Developer:
Savage Entertainment
---