The game - Transformers: Revenge of the Fallen - PlayStation Portable | PSP
750 games PlayStation Portable



---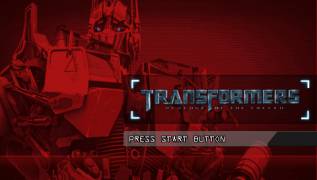 Transformers: Revenge of the Fallen
PlayStation Portable - PSP
The great war continues. Humans are pitiful ants compared to giant, deadly robots that come from distant stars, but it so happens that strange creatures have turned the Earth into a battlefield. However, not all of them are the same! The Autobots stand guard over goodness and justice and are trying with all their might to save humanity, which is unable to cope with a new threat. And the Decepticons are ready to walk over the corpses to their goal, regardless of anyone and nothing.
The right to choose. The game features a wide variety of transformers, including beloved movie characters and brand new characters. All of them can be tested in combat.
On earth and in the sky. Fight your enemies in the form of a huge robot using both firearms and fists. Take part in exciting chases by turning your hero into a vehicle. Continue the fight in the air by transforming into a flying car!
The power of the weapon. Transformers have a gigantic combat potential. Use rockets, machine guns, energy charges, and, if necessary, heavy steel fists.
Beyond the film. Not only will you be able to take part in scenes from the movie, but you will also visit places not shown in the movie!
---
GAME INFO
---
Game name:
Transformers: Revenge of the Fallen
Platform:
PlayStation Portable (PSP)
Developer:
Savage Entertainment
---